Program effectiveness is directly related to the class being conducted in the manner it was intended. To properly lead the course, trainers must complete the training and earn certification in presenting the class.
Initial Blues Program Training
$2,800
A master Blues Program Trainer of Trainers (TOT) provides an 8-hour training and consultation on initial delivery of the Blues Program.
The training is typically delivered over two half days, virtually.
Groups of facilitators (up to 14) are trained together.
An alternative option to the group trainings is our Open Trainings.  Open, virtual trainings are scheduled throughout the year, and available for organizations that prefer to purchase individual training seats.  Cost is $500 per person (curriculum costs are included). Our next Open Training will be held December 8 & 15, 2023; 10:00 am – 2:00 pm.  Please contact education@cobys.org if interested.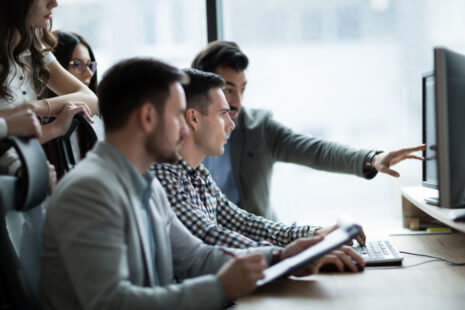 Fidelity Adherence Certification
$225/hour, 12 hours total must be approved
for reviewing, rating, supervision note.
Two complete courses (12 hours) must be approved to pass successfully.
The goal of this stage is to establish and operate a model adherent program staffed by a proficient facilitator.
Facilitator will audio- or video-record two cohorts of students receiving Blues Program groups (two 6-hour courses) and send them to the master Trainer of Trainers (TOT) via secure method.
The TOT will review and rate sessions using validated 100-point rating forms for session adherence and facilitator competence.
The TOT delivers a supervision note after reviewing each session recording.
A facilitator who receives adherent scores on all recordings is considered certified in fidelity adherence. They may move onto the process of becoming a Trainer-of-trainers for their agency's staff.
Thresholds needed for certification:

An average session rating of 70 for session adherence
An average session rating of 60 for therapeutic competence
Additional tapes will be reviewed if adherence scores are low.
Sustainability - Trainer of Trainers for your agency
Step 1: $225/recording
for reviewing for a minimum of three reviews.
Step 2: $2,800
for TOT to consult on training preparation, review trainee's plans, and observe the 8 hours of training.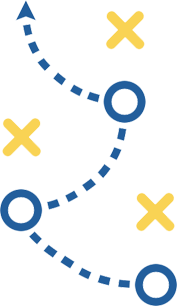 The goal of this stage is to have a trained Trainer-of-Trainers (TOT) in place to support the ongoing implementation of the Blues Program in your organization.
Requirements: Facilitator must be Fidelity Adherence Certified.
TOT training Step 1 (Completed by COBYS Family Services):

TOT trainee reviews 3 session recordings provided by their organization, scores fidelity adherence and group leader competence and provides a supervision note.
TOT trainer also reviews and scores these 3 session recordings
75% of trainee's scores must be within 10 points of the trainer's scores.
TOT training Step 2 (Completed by Dr. Paul Rohde):

Trainee delivers the initial Blues Program training to 2-14 staff from their own agency.
Prior to this training, the TOT trainee meets with Dr. Paul Rohde to review training plans.
TOT trainer observes the 8-hour initial Blues Training provided by the TOT trainee.
If training is adequate, the trainee becomes a certified Trainer of Trainers for their agency.
Certified Trainer of Trainers who have been formally trained in this process by Dr. Rohde are eligible to use this established protocol to train other TOTs in their agency.
Agency Trainer of Trainers who have been formally trained and certified by Dr. Rohde are eligible to train other Trainer of Trainers for the agency.  Training of the new TOT must follow the same procedures and protocols as listed in the training overview but can be conducted by either Dr. Rohde or the TOT trained by Dr. Rohde.
Staff who are trained to be a TOT by an in-house certified agency TOT may only facilitate the initial Blues trainings for their agency.  They are not eligible to train new Trainer of Trainers.

Become part of the growing support network our teens desperately need.
Teens who experience stress, anxiety and depression are not alone. Help for them is closer than they think. The Blues Program can help them cope by:
identifying the way we think about things and the relationship to feelings and actions
providing tools to assess and address issues
gaining skills to give them power to deal with negative thoughts